SAFETY FIRST
There is no job so important, that it can't be done "SAFELY"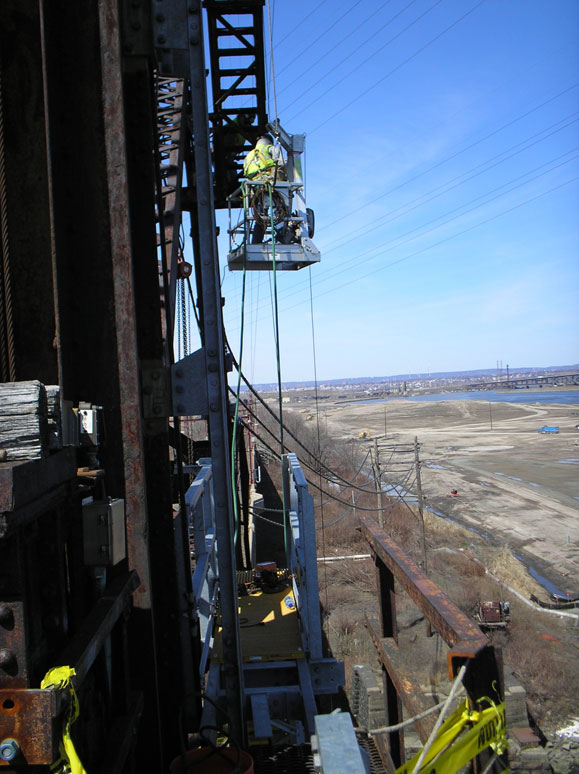 IEW Construction Group and its employees are committed to being safe and productive. It is a concerted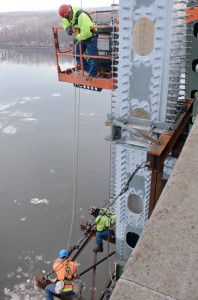 effort from all persons in the company and most of all, top management. We believe that even one on-the-job accident is not acceptable. Safety is not just a policy but rather an attitude that surfaces in every job we do.
IEW works hard to ensure that our safety and compliance procedures comply with federal, state and local regulations with emphasis on the OSHA requirements that apply. Our safety manager regularly reviews these procedures for necessary changes.
Our safety program includes various, and regular meetings. Our safety manager meets with management to discuss the most current policies, review injuries and prevention methods, develop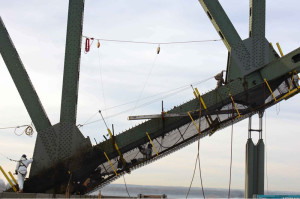 new safety procedures and coordinate new safety objectives. Also, every crew is required to meet daily for "Toolbox Safety Talks" to discuss various pertinent topics. Our crews also meet for "Safety Huddles" at defined intervals.
IEW's commitment to safety has earned us an excellent Experience Modification Rating (EMR) for years. What does a low EMR mean to IEW's customers? It translates into high-quality and safe work. Our low EMR rating is attributed to the company's strong safety program and the experienced and dedicated employees. IEW Construction Group is proud of our Safety Program we have accomplished.
ABOUT IEW's SAFETY PROGRAM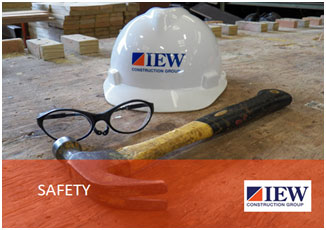 Comprehensive Health and Safety Policy and Procedure Manual
Dedicated Safety Professionals on Staff
OSHA training:

All Foremen have minimum 10 hour OSHA training, in process of training all for 30 hour OSHA
All Supervisors have minimum 30 hour OSHA training.

Daily Task Awareness Meetings
Weekly Safety Meetings
Site-Specific Orientations
Daily Health and Safety Project Audits with Executive Review
Safety Incentive Program
Drug and Alcohol Program
Annual Safety Awareness Dinner for all Supervisors and Forman